The first night of Carbon Silicon's six-week residency at the Inn On The Green Ladbrooke Grove promised surprises.
I live in Worcester and Friday nights are a bit of a problem getting to London. Traffic and work commitments make it difficult.(Its a 3 hour normal run) But as luck would have it my hubby had an early morning meeting in London so if i got up early and walked around for four hours waiting for him....we could do it. Ok so it poured with rain all day i was tired and soaked to the skin but after a quick dry out made it at to the venue at 6pm.Mick was standing on the balcony overlooking the road when we arrived having a fag....now at last i can see the benefits of being a fellow smoker...lol
The venue was starting to fill up .We met up with some old friends so had a good chin wag.Watched Mick sign the hugest pile of records and photo's some guy asked him to sign ....Mick is so good humoured and sat and chatted while he did it.
They started taking the door money about 7ish .The bands play in the club room so as soon as you pay your tenner get stamped you can go in and out of it as you wish.There were quite a few bemused locals who wondered what the hell was going on.
First band on was British Voodoo who happen to be Micks cousin Martin's son band . Next up was Adam Masterson i only saw a little of his set he was doing some Frank Sinatra songs pretty good but the queue at the bar was a bit of a battleground and ....ok i do like to chat!!! Apparently Topper was here so the rumour was true .
A lot of the Clash crew were in the house .Johnny Green had come along with Topper. Don Letts, Scratcy Myers, Robin Banks,Glen matlock and various assorted BAD members. Probably a few more i didn't know or recognise but it was good to see the support of old mates for Mick and Topps.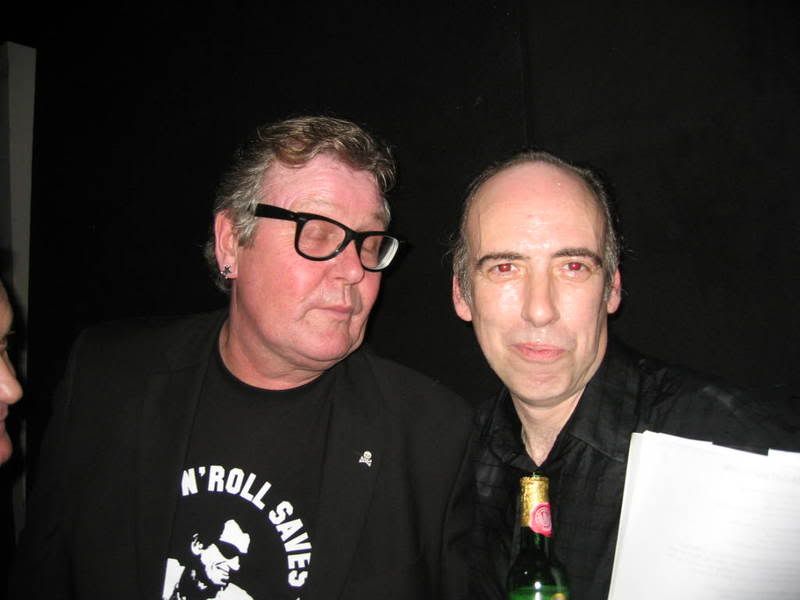 Just before Carbon Silicon set was the fabulous Rotten Hill Gang. They were a sort of mix of the Cracked Actors (one of my favourite bands) and the dub pistols.Well worth seeing .Great to see Mick dancing to You gotta pick a pocket or two(Oliver!!!) he seemed to be having a great time.
Playing between sets was Gary Crowley, providing some great dub, reggae, hip-hop, punk and various mash-ups.
When Carbon/Silicon took to the stage, the tiny venue was full to bursting the venue certainly let in more than the 150 it said on the website info ..
Explaining the intentions for the residency, Tony told the crowd: "We'll be playing some old songs, some new songs, some you know, some you don't and some WE don't!"
Mick started with reading from a book of Second World War poetry .... his poetry corner slot !!! then band then jammed into Really the blues.The set i included 'Magic Suitcase', 'War On Culture', 'The News', 'Really The Blues' 'What The Fuck', 'I Loved You' and 'The Gangs Of England'. Tony sang a song that i didn't know maybe someone can help me out on this one?
The main set concluded with a storming 'Why Do Men Fight? Obviously we were all shouting for more and the band reappeared.
Now came the point were were anticipating all night...was it going to happen??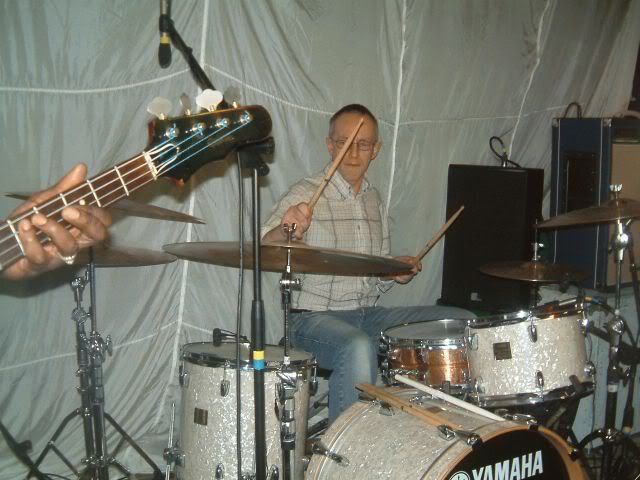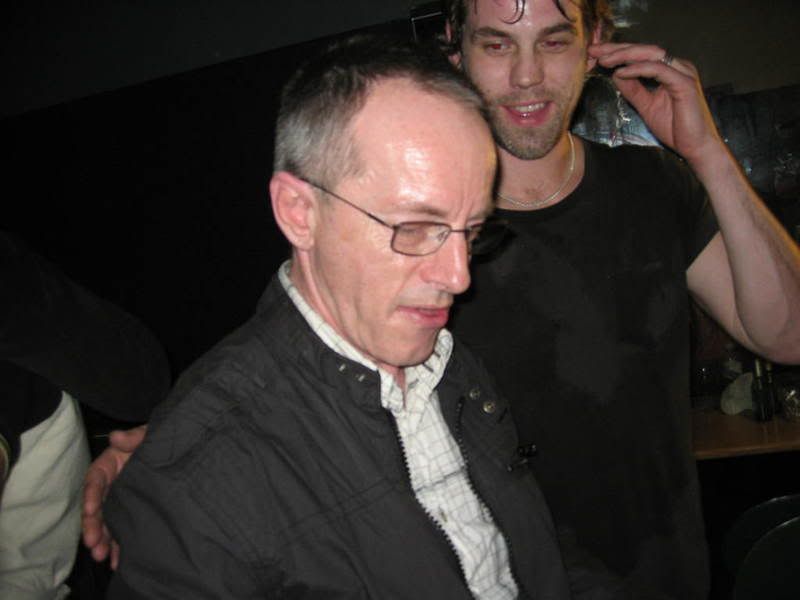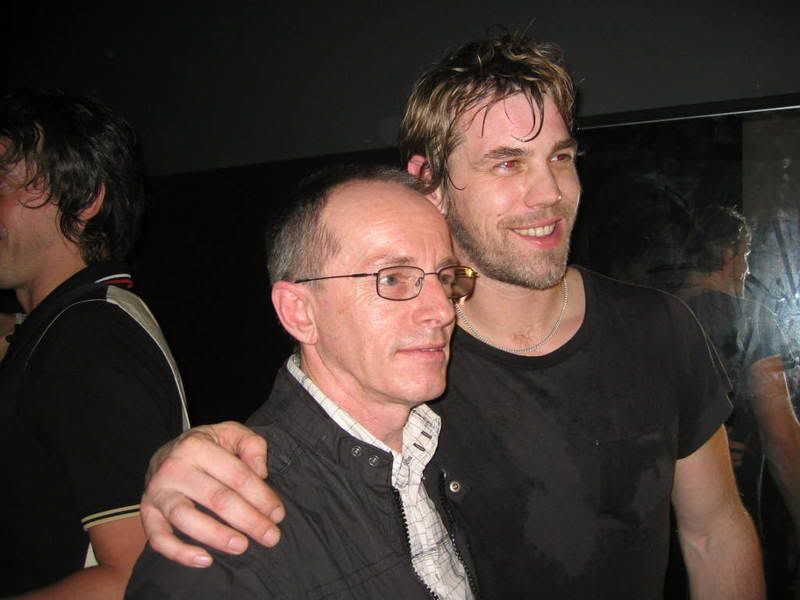 Mick introduced Topper to the stage to a crowd that was going absolutely mental he explained to those who didn't know that they hadn't played together for 25 years. With a crack of the snare, the unmistakable intro riff to 'Train In Vain' charged into action. The crowd surged forward, camera flashes were going off everywhere .Topper looked fantastic and played brilliantly the human drumming machine was back and it truly was a wonderful feeling to see him back up there having a great time The smile on Mick's face said it all he was deliriously happy, and admitted almost immediately when the song finished that it was "a dream come true". 'Should I Stay Or Should I Go'.followed. At its climax, Topper stood up to a thunderous applause and looked genuinely touched.
So am i glad i made the effort to go to this the historic occasion .......too right i am what a fantastic night.It's just a shame that this was a one off ..maybe Topper will get the urge back to get out there again.....really really hope he does.
Met Topps after and he signed my Proud gallery post card of him i just happened to have in my bag also gave him a great big hug and got a kiss off him..
Fantastic night
Sorry my photo's are crap but loads of people were taking them so some good ones are going to turn up.
_________________
Heroes can be hard to find, but whoever we decide to put on a pedestal, will find that it has three legs and one of them is a bit wobbly